A Picture is Worth a Thousand Words. What do yours have to say?
Project and maintain your brand image on the internet and in print. We build custom headers for websites. We create banners and profile images that can be used in local listings like Google+™,Yahoo™, Bing™ Facebook™ and Yelp™. Where ever your potential customer looks for you, you should have consistent branding. Tantalize their taste buds, touch their heart and excite their senses with thoughtful images that project your message. Even in today's economy, a picture is still worth a thousand words!
Stand out with a Custom Header for your Website
Impress your visitors. First impressions are crucial to keep a potential customer on your website.
Custom Banners and Profiles Pictures for your Online Ads
Create a professional Image on Google Plus™, Facebook™ and other places you advertise your business.
Stand out from your competition and create consistent business branding across the Web.
Custom Logos. Stock Photos and Custom Images.
Image selection and creation is an art that takes time and a keen eye to match the business concept you want to project.
Fortunately, we get a lot of practice. We can take your idea from a simple drawing or description and create a consistent appearance for your business online and in print. Create an edge over your competition and captivate consumers searching for your product or service.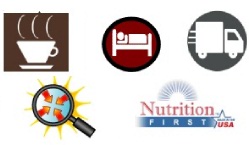 We Can Help Brand Your Business and Project Your Image